This year, the adult kids in the family decided to do a gift exchange with $25 gift limit,
and it has been so much fun
. I love the limit because it gets you to think a little creatively about what the person might like/use and also the chance to find something a little unique.
In past years, there were times when I thought I found the
perfect
gift for someone, but went with something else because I knew the other gifts would be more expensive. $25 Gift exchange. Highly recommend it.
Here are some things that I stumbled on while shopping for my gift-exchange-person that were great gift ideas... for someone else. (So I think I'm safe posting without giving away any hints).
At the same time,
these are not a wish-list
. (Important note for family members, who despite the note, will still call me later to see if it is a wish-list.
It is not.
)
It's just stuff I thought was cool and fits in the under-$25 limit.
Disclaimer:
As usual, the Amazon links are linked to my affiliate account, but the rest are just open links to the sites.
If you're doing any online shopping, Ebates is great -- it helps you find discounts and get cashback at different sites. If you haven't signed up yet, you can support the blog by using my referral link.
Without further adieu, The $25(ish) Gift List:
For Almost Anyone Who Drinks Coffee And Has Ever Watched Star Wars
When your coffee needs a little kick.. extra sugar and
the force
. Coffee mugs are great, because they are an easy opportunity for folks to show some personality, without the commitment of a 12 piece stormtrooper-themed dining set.
Extra credit: a bag of your favorite local coffee, and a light-saber coffee stirrer (not pictured because I just made it up.)
$21.99
Force Of Action Mug - ModCloth
For Almost Anyone Who Has To Wake Up In The Morning And Has Ever Watched Star Wars
Because:
Storm Trooper Alarm Clock.
And the Darth Vadar coffee mug will need minions.
$23.99
Storm Trooper Alarm Clock
- Amazon
For The Creative Type Looking For A New Project
Find a cool online class,
like this one on SkillShare
, and then track down the supplies for it, like this art-quality pen set, and drawing paper or journal.
$15.74
Tombow Dual Brush Pen Art Markers
- Amazon
For The Mystery-Solving Board-Game Lover
Clue is great, but I received 221 B Baker Street for a birthday in 4th or 5th grade, and
loved
it. Mystery-solving fun, and your board-game-loving gift-receiver probably doesn't have it yet.
$27.29
221 B Baker Street Mystery Game Board Game
- Amazon
For The Well-Traveled Nomad Nostagic For Her Home State
I love state-themed gifts for folks that have lived in different places. It shows a little thought went into remembering the gift-receiver's history, and it's an opportunity for them to share stories from that era.
$23
State Seal TShirt - Scoutmob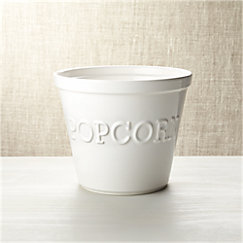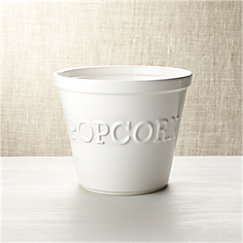 For The Netflix Binge-watching Movie Buff
Add some popcorn and a giftcard for a movie download or theater ticket, and it becomes its own gift-basket!
$19.95
Popcorn Bowl - Crate and Barrel
For The Organized Girl Who Can Always Use One More Accessory
Fun, cute, and useful for so many different things. Extra credit: add a small notebook and pens, or some hair ties, or a bracelet... (Confession: I could have posted about a dozen things from Scoutmob -- Check out the
Art Prints
, too)
$18
Ocean Waves Print Zip Pouch - Scoutmob
For The Chef Who Can Always Use More Cute Kitchen Accessories:
These are so cute, and so affordable. Mini nesting bowls, and for extra credit, add some measuring cups, or dish towels, or stirring spoons... so many options!
$2.95 Each
Baker Light Blue Mini Bowl - Crate and Barrel
Hopefully these were a good start to get the ideas going -- of course there are always books (I recommend the
Wright Brothers
to almost anyone, but especially Carolina or Ohio folks). And check out
Bourbon and Boots
, which has some really cute things for just over the $25 mark.
Also, don't forget to check out local craft fairs and farmer's markets! Winston has a couple secret ones that I stumbled on this year, which will definitely make an appearance on next year's blog.
Happy gifting, yal.